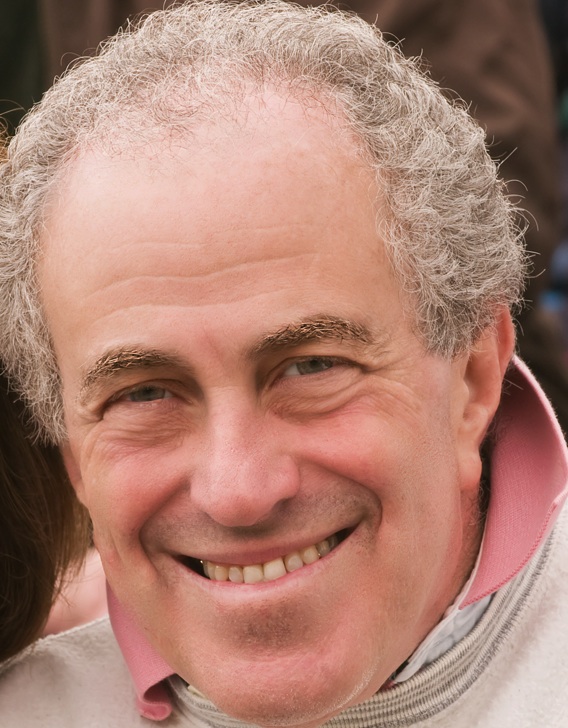 We are excited to announce the Colloquium by Professor Michael S. Lubell from The City College of New York.
Title: Where Are American-Chinese Science Relations Heading?
Abstract:
For more than forty years, the United States and China have enjoyed the benefits of scientific exchange. The relationship received an initial boost from the China-U.S. Physics Examination and Application (CUSPEA) program, initiated in 1979 by Nobel Laureate and Columbia University Professor of Physics Tsung-Dao Lee, with the goal of enabling talented Chinese students to obtain graduate physics training at American universities. Although the program lasted only ten years, it set both nations on a decades-long course for productive future scientific interactions.
The scientific relationship between the United States and China has generally mirrored the diplomatic and strategic relationships between the two nations on the world stage and has reflected the political and policy positions of the national leaders. With the growth of China's economic power and expanding global footprint, with its failure to live up to U.S. hopes for greater democratization, with its handling of Hong Kong and with its growing intimidation of Taiwan, the strategic relationship between the two nations is coming under substantial stress.
We will take a look at the past scientific relationship between China and the United States, and using a few historical benchmarks, speculate on how it might evolve in the future.
The colloquium will be held online at 4:00–5:30 PM EST on Friday 11/19/2021.
Zoom link will be announced through emails to all OCPA members. If you are an existing member, please login to check if your email is accurate. If you are not a member, please sign up for a new membership. A free one-year membership is offered through 12/31/2021.
Bio:
Michael S. Lubell is the Mark W. Zemansky Professor of Physics at the City College of the City University of New York (CCNY). Dr. Lubell earned his B.A. (1963) from Columbia University, and his M.S. (1965) and Ph.D. (1969) from Yale University. He was a member of the Yale faculty from 1971 to 1980, where his academic activities included directing the Combined Sciences Program. He joined the Physics Department at CCNY in 1980, where he served as Department Chair from 1999 to 2006. He was also Director of Public Affairs of The American Physical Society (APS) from 1994 to 2016 and continues to serve on the Advisory Council of OurEnergyPolicy.org and as Senior Advisor to ScienceCounts. He has held fellowships from the U.S. Atomic Energy Commission, the National Science Foundation, the Alfred P. Sloan Foundation and the Deutscher Akademischer Austausch Dienst. He has also held concurrent positions at Brookhaven National Laboratory, the University of Texas-Austin, the Santa Barbara (Kavli) Institute of Theoretical Physics and Universität Bielefeld. He is a Fellow of the American Physical Society (APS) and the American Association for the Advancement of Science, and his biography appears in Who's Who in America, Who's Who in the World, Who's Who in Science and Engineering and Who's Who in American Education.
Dr. Lubell's publications comprise more than 300 articles and abstracts in scientific journals and books covering subjects in the fields of high-energy physics, nuclear physics, atomic, molecular and optical (AMO) physics, energy research and science policy. His use of polarized electrons to probe fundamental processes in atoms, nuclei and nucleons is internationally known. His interests now focus on studies of quantum chaos, energy efficiency, climate change, the STEM workforce, AI and other public policy issues. He has taught a wide variety of undergraduate and graduate physics courses at Yale and CCNY, as well as a very popular introductory astronomy course and equally popular seminars on science, science policy and politics.
He has delivered more than 150 invited lectures and has appeared often on radio and TV in North America and Europe. He is one of the experts most frequently quoted by the national and scientific media on science policy issues. He is also credited as being one of the pioneers of science advocacy in Washington and is regarded as one of its most effective practitioners. He has served on many scientific advisory committees inside and outside government. Dr. Lubell has also been a newspaper columnist and opinion contributor for more than 25 years, writing for the former Brooks Community Newspapers (now part of the Hearst Connecticut Media Group) APS News, Roll Call, The Hill, The New York Times, Scientific American and the San Francisco Chronicle. He has been active in local, state and national politics for more than four decades and has served as an advisor to members of Congress and state and national officials. His book, Navigating the Maze: How Science and Technology Policies Shape America and the World, appeared in print in 2019, receiving plaudits from policymakers, members of the science and technology community, educators and the lay public.
Colloquium Flyer: