We are excited to announce the panel discussion by Dr. Cheng Chin from Univ. of Chicago, Dr. Andrea Liu from Univ. of Pennsylvania, and Dr. Cenke Xu from Univ. of California Santa Barbara.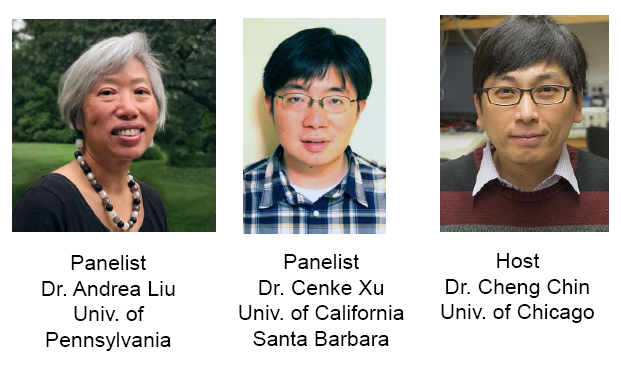 Title: Are We Living Under the Dome?
Topics:
• What have we been through to come and work in the US?
• How should we handle prejudice?
• How do we initiate grass-root movements to push back injustice?
• Questions and answers
The discussion will be held online at 4:00–5:30 PM EST on Friday 12/17/2021.
Zoom link will be announced through emails to all OCPA members. If you are an existing member, please login to check if your email is accurate. If you are not a member, please sign up for a new membership. A free one-year membership is offered through 12/31/2021.
Colloquium Flyer: